Even great authors face writers block. Sometimes the writer can't find the inspiration to write. There are some great movies that can inspire you to get moving. Presented below is a list of five films that can inspire authors to write.
A young lad who is good at basketball and is fond of writing finds a mentor who is an acclaimed but recluse author. The acclaimed author helps the young lad develop his writing talent.
Imagine the James Bond of writing, teaching you writing. This is what this movie will make you feel. It is a delicately told story and never goes overboard or gets melodramatic. It stays true to its message about how a young boy finds his voice and direction in life. The movie highlights the role of a mentor who can help you grow as a writer. It also stresses the importance of sharing your work with the world. It teaches you to get out of your comfort zone and believe in yourself. Without giving out any spoilers, I just want to say that if you are facing writer's block, be sure to catch his movie and get that dose of nostalgia and motivation. And also, one more reason is that the recluse author is played by Sean Connery.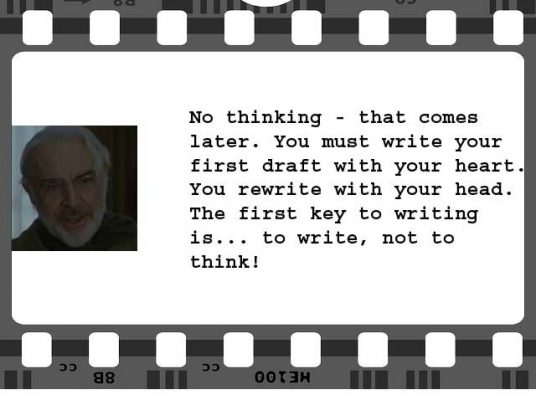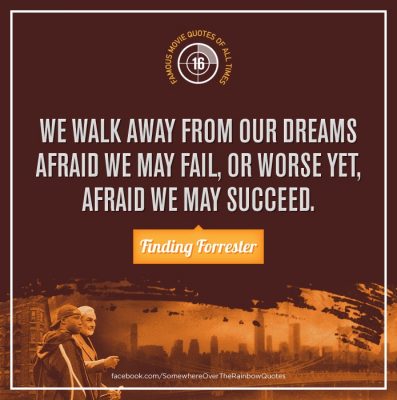 A complex tale of a simple man who works for the IRS and one day wakes to his own voice-over narration only to find he is unaware of being the main character in the new tragic novel from an acclaimed author.
The hero soon realizes he's the protagonist in a novelist's new book-in-progress, who's been suffering from writer's block for 10 years and whose novels always end with her protagonists dying! The publisher sends a compassionate but no-nonsense trouble-shooter to help unblock the author. The hero seeks help from a literary professor to see if he's the hero of a comedy or a tragedy. This movie is fun to watch and will truly appeal to someone who writes fiction. It shows how the characters in your books often take on a life of their own. And how you should not be too attached to the first draft of your novel or your original plot as the final draft might end up looking completely different. I think it's one of the most engaging, funny, poignant movies about writing, the creative process, and human nature.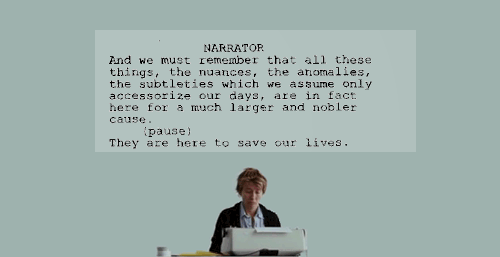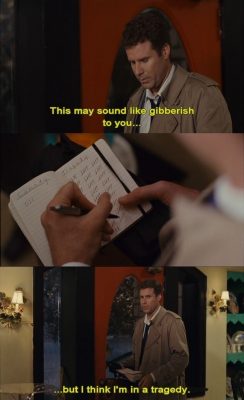 A successful but unhappy screenwriter is struggling to write his first novel. While vacationing in Paris he finds himself traveling back in time to the 1920s and meeting his literary heroes.
There is a lot of great writing advice given in the movie by these literary heroes, such as this simple observation from Hemingway, "no subject is terrible if the story is true, if the prose is clean and honest, and if it affirms courage and grace under pressure". The movie focuses on the importance of studying the greats and how the struggling writer in the movie draws his motivation from the famous writers that he meets. The movie is mainly about the great dialogue and the thought-provoking and interesting ideas that it throws out to the viewer. It's a wonderful, easy-going, and relaxing movie that leaves you both thoroughly entertained and inspired.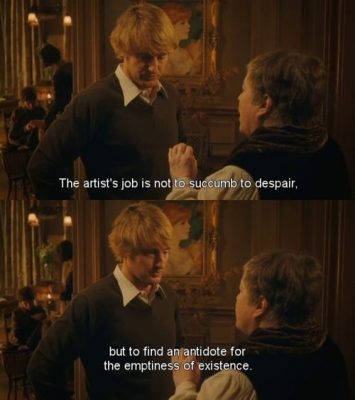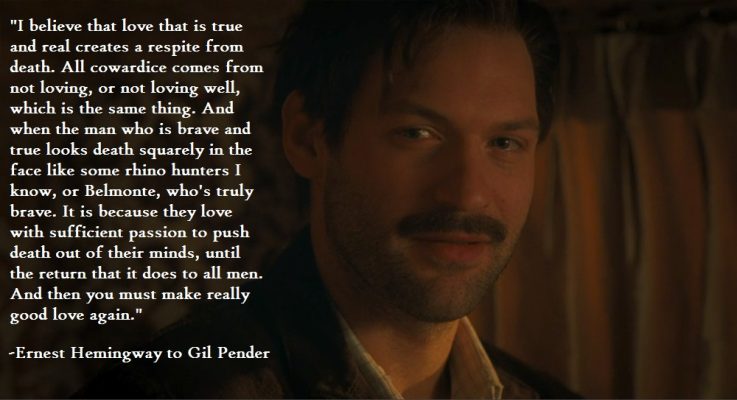 The movie might not be an accurate portrayal of Shakespeare's love life. But honestly who knows what really happened back then. This movie is very special. Apart from the brilliant screenplay, costumes, and acting, this is one movie that depicts how inspiration and emotions can motivate authors to write.
When Shakespeare is facing writer's block and is almost down and out, he falls in love with a beautiful woman. The forbiddance of the love they share makes it more endearing. The passion between them and how it inspires him to write beautiful verses can fill any heart with inspiration and hope. This movie depicts how passions and emotions can be great motivators to write. It shows that a person in love with someone or something can weave magic on paper. In the movie when Will (William Shakespeare) is asked how he loves the woman and he says "like a sickness and its cure, together". Go watch this movie for some beautiful lines and an endearing love story. And as the woman says to Will "write me well my love".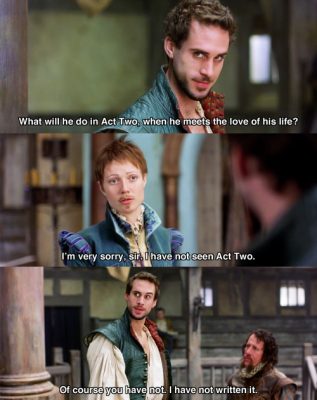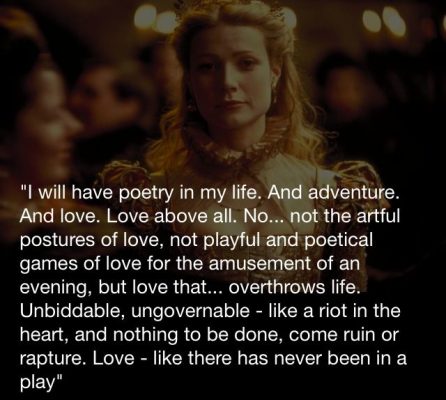 The movie is set in 1959 revolving around a private school somewhere in England. The teachers at the school have no humour and are very strict. And at the same time, the curriculum is extremely difficult. The new English teacher though, Mr John Keating (Robin Williams), who graduated from the very same school, uses unorthodox, but quite effective methods to teach the students about literature, and poetry. The methods are indeed unusual and will probably make you laugh a couple of times. During their first lesson, he tells the students that they can either call him Mr. Keating or "Oh Captain. My Captain", based on a quote by Walt Whitman. He encourages them to come out of themselves, use their energy to make their lives worth living and beautiful – Carpe Diem, Seize the Day!
The words of Mr Keating will fill you up with life and the desire to go write your best version.
I turn back to this movie over and over again, to find inspiration, solace, and of course, entertainment. It is still my all-time favourite, and it still inspires me to seize the day and make my life extraordinary.