"Expectation is the root of all heartache" – William Shakespeare
And that's exactly where content creators suffer. They expect the very best of their work every single time. This means every new piece of content has to be better than the previous one. Now we know a lot goes into creating even a single piece of content, from ideation to tonality to the ease of reading as well. So how does one conquer the granular hitches that come with regular writing?
There are a plethora of publishing tools available today, aimed to make the job of a content publisher easier
.
That's why we've put together a list of tools that will help you with maximum accuracy, strategizing your content, and prepare your workflow; making it nothing but simpler for you.
These publishing tools have distinct properties and can be a part of your publishing automation.
Here are our top picks for publishing tools: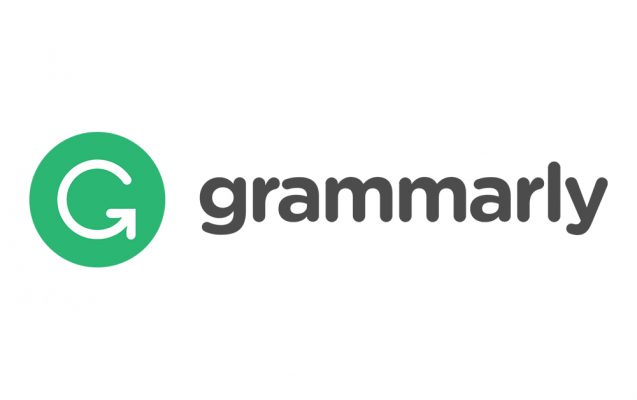 One of the most widely used spellings and grammar correction tools, Grammarly has proven to be a great writing companion to all. Aside from correcting your spelling and grammar, it also helps to find the best words, check your style and tone, and keep your writing as concise as possible. Best of all, it's free and can be added to your browser to work in the background and check your content on social media, e-mail, or any other online project!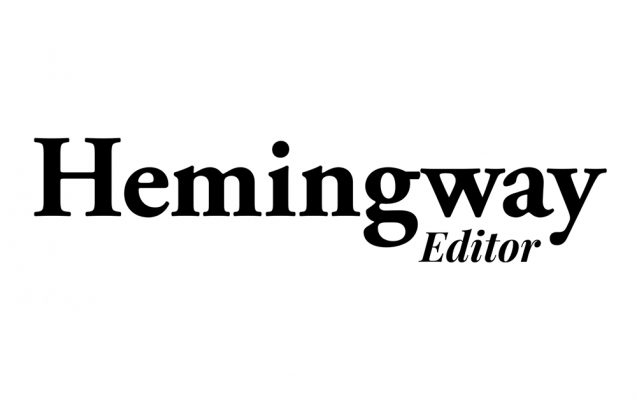 Another popular editing tool is the Hemingway App. It's a desktop app that gives suggestions to make your writing as clear as possible. After putting your content on Hemingway App, look at the color-coded highlights for improvements: a yellow highlight indicates common errors or a long and complex sentence; a red highlight indicates a dense and complicated sentence; a purple highlight indicates a complex word or phrase; a blue highlight indicates adverbs; a green highlight indicates the use of passive voice. Furthermore, the app also has a counter that shows the total number of characters, words, sentences, and paragraphs in your content as well as gives you the overall readability index of your piece of work – ideally, any piece of online content should be understood by a seventh-grader. Again, this app is completely free and provides a more detailed analysis to improve your writing. Possibly, a good practice would be to edit longer pieces of work through the Hemingway App while smaller copies written online can be edited directly through the browser via Grammarly.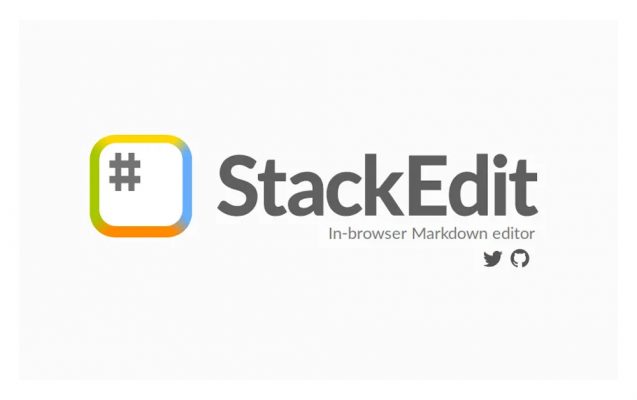 Isn't it ironic, that as a writer, a monumental struggle you face is with Language?
Wait, we're talking about a programming language. Thus, Stack Edit.
StackEdit is an in-browser editor (link it to a definition). Now, why StackEdit?
Let's first understand this. The one great tragedy of content creation is HTML. If you're a web writer or a content creator, you always run into the problems of trying to get that blog post live or trying to get that page live, and you end up with the following possible outcomes. The HTML code you've written is bad because you're trying to write it yourself and you don't know-how. Your article is simply pasted into your word processor with no HTML tags at all because you can't do it, and there's no one else to do it, The entire process of taking the article live on your blog slows down because it takes you a long time to punch in all of those tags.
So the question is: How do you create HTML, without having it interfere with your writing process? That's when StackEdit comes in the picture.
It allows you to convert text from Google Docs or Word into HTML without changing the format. It's great for those who don't know how to code in HTML and still want their content looking great online. If you have a website or a personal blog then StackEdit should be on your must-install list. You can also save your files on StackEdit and can even create folders for multiple files. StackEdit also allows you to synchronize your files with other files on your Google Drive, Dropbox or GitHub and publish your files to different hosting platforms such as WordPress, Blogger, Zendesk, and many more. There are also a variety of templates, themes, and layouts available to publish your content and an in-built spell-checker that supports many languages. Finally, this tool is also available for free and even functions offline – works well for the days your internet is being absolutely unreliable!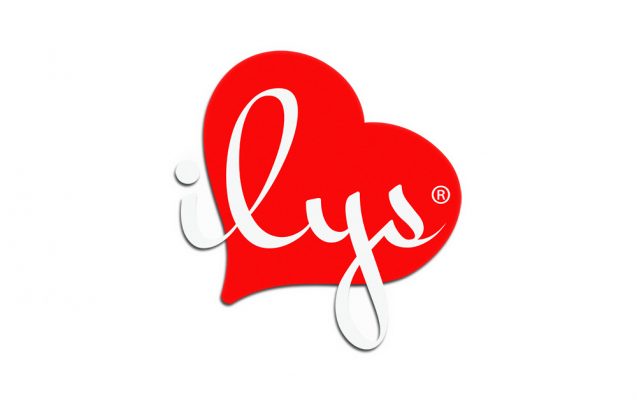 Ilys has been designed to let the creative juices flow by allowing you to train your mind to ideate and continuously write your content, without worrying about the editing. To start the writing session, just tell Ilys how many words you want to write. Then, start writing! You can't go back to edit or delete anything until you have completed your word count goal. Furthermore, the tool only displays the last letter you have typed, allowing you to stay in 'the zone' until you finish your word count, after which, you can edit your text as you want. Ilys allows you to reach peak experience by letting your creative genius run wild, and not have a writer's block.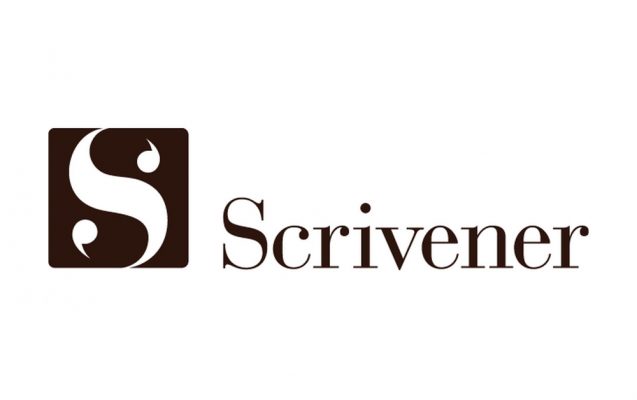 Scrivener is one of the best tools for writers of all types – from students to screenwriters. Ideal for long writing projects, Scrivener allows you to create chapters and easily compose the content in each chapter or jump from chapter to chapter in order to write when inspiration strikes, and worry about the placement of the idea later. The easy-to-use project outline also allows you to see the overview of your manuscript and change the order of your chapters easily. Furthermore, you can add your research in the tool so you can view it next to your content whenever you want. Scrivener also has other cool features such as templates for various book types, corkboard, setting and managing your progress, snapshots, auto-saving, and so on. Although this is a paid tool, it is well worth the investment.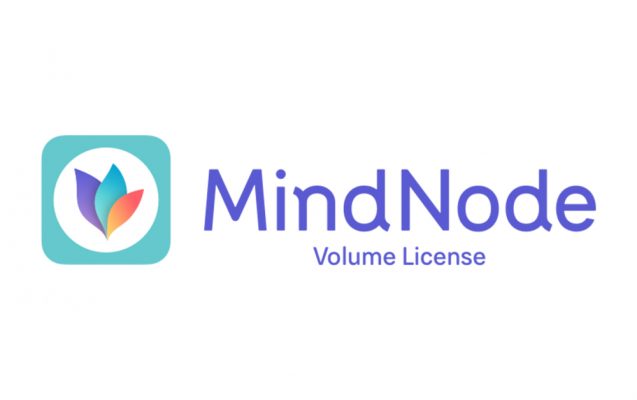 An idea can evolve from the smallest form of inspiration. There are several thoughts running through your mind all at the same time. Let's say you have a basic outline or a story about a character in your mind, but need to create a timeline of sorts so that you don't get lost within the milestones of the story. How do you contain it? That's when you turn to notes, post its, charts, pinboards, etc. You end up making a graphical representation of your concept and ideas. That's called mind mapping!
The point of creating a mind map is to see how your ideas work together. But there's a reason we have the technology, right?
Presenting MindNode: just the right app for these tricky situations
.
The UI of MindNode is simple and intuitive, even if you're not an experienced mind mapper. In fact, you could probably start using MindNode without even fully understanding the concept of mind mapping because the user interface will actually teach you how to do it.
MindNode allows you to build and manage connections between nodes in your own way. Connect, detach, or reorganize – you can make any changes, without your mind map falling apart
. There are many very good options for mind mapping software to help you capture and organize your ideas, but the reason MindNode is the best for most people because it has an amazing design, it is easy to use, supports very reliable iCloud sync, and there are just enough import/export options to be a really useful tool in almost any workflow. If you're an Android user, there are several other options in GooglePlay Store such as Mindly, MindLine, miMind (Hyperlink) and many more. Always look for the rating and the reviews before installing the app.
Canva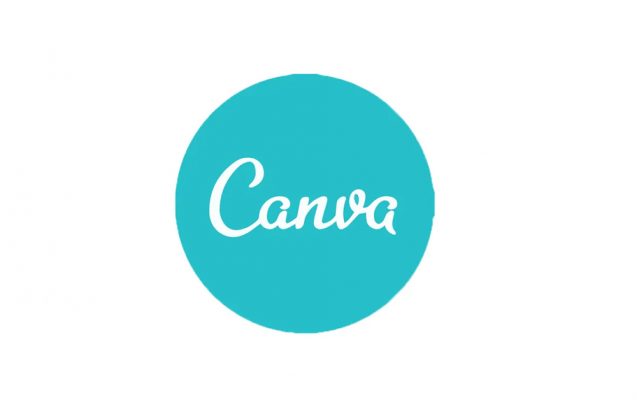 Canva is an amazing and simple graphic design tool that has made design accessible to everyone. Beyond being able to design book covers as per your preference, Canva offers a variety of design dimensions – from social media posts to invitations, infographics, presentations, and more. You can also provide your own dimensions to design something. Next, a variety of templates are ready for you to tweak to your requirements or you can design from scratch. As an author or a content creator, there's a lot you can do with Canva. There's a range of templates that allow you to create social media creatives, newsletters, posters, emailers, YouTube banners, thumbnails and a lot more for several other promotional activities. There are lots of images, icons, fonts, and colors available to truly match your style and you can download your creation in various file types. Best of all, this mammoth design app is free for everyone to use.
Monday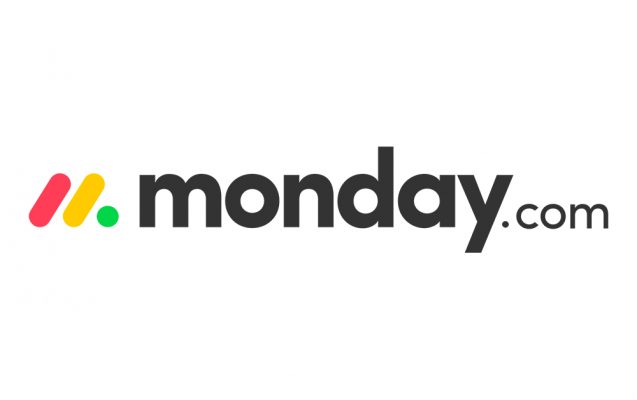 Monday is a great visual management tool that allows you to plan, organize, and track your work.
It is a simple, but intuitive tool, which enables people to manage their work, meet deadlines and build a culture of transparency. The beauty of this platform is the fact that it is so customizable and can be used for every use case! For each board, you can add columns according to your workflow. Think of the columns as building a process or a way to include all aspects needed to complete the tasks. Monday.com offers multiple column types to fit your needs, from a people column to a Status column. It also gives you an option for you to mark your project's priority and you can update your status varying from "Stuck, working on it, or Done"
. It's a proven project management tool that's used by teams across industries all over the world.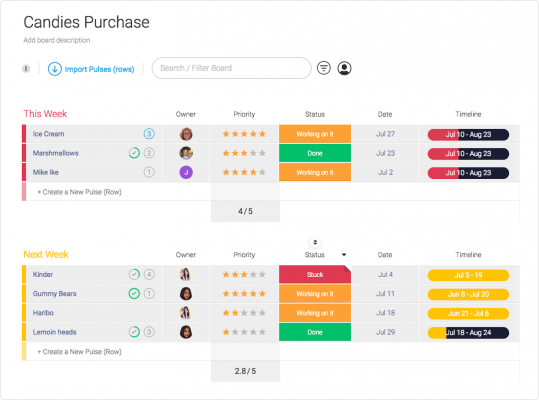 Source: monday.com
These brilliant publishing tools make great assistants that make your life a little bit simpler, so you can focus your energy on writing quality content first. There are so many other tools and software available that make the challenging job of creating content a little bit easier. Go ahead and make use of these powerful and easy-to-use digital publishing tools!
Once you start using these publishing tools in your activities, you begin to realize how simpler things are for you.
Happy writing!