BecomeShakespeare.com is a global self-publishing platform that aims at encouraging writers and helping their ideas shape into a tangible form. Our aim is to provide aspiring writers a space to sell their book globally by converting their ideas and stories into books. As of now, we have delivered over 1050+ successful projects, which include a mix of various full and piece meal services like designing a book cover, editing, publishing, organising book events, social media management for authors among other services. Our family of happy authors is over 850 now and it keeps growing each day with newer authors coming in.
We feel humbled by the love and support our authors have given in our journey so far by recommending us to their friends and coming back to us themselves. We thank each one of you and are committed to keep delivering value to each project
Built For You
Whether you are an established author or just starting out wondering how to self-publish your book, we have every service you may need to help your book reach its pinnacle.
We strive to serve as your best advisor and service provider to help you reach your publishing goals.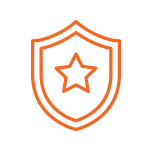 Responsible and Relevant
We will always offer what is relevant to your publishing goals. We will refrain from offering any unnecessary services beyond the scope of your goals.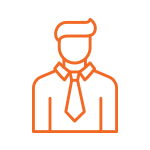 Seasoned Professionals
At BecomeShakespeare.com, we hire and train only the very best in the industry. This will ensure that the end product of our process is a refined, high-quality book.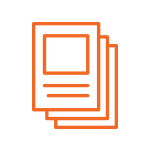 Widest Range Of Services
Every single service needed is available under our roof.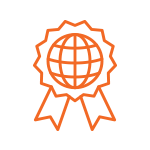 World Class Quality
We benchmark the world's very best and consistently ensure our services match those standards.

Value Driven And Transparent
Each of our services is crafted to deliver value to our customers. With a dedicated project manager, you will have a chance to interact with everyone working on your project from the comfort of your home while every little milestone of your project will be notified to you, as it happens.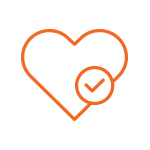 Delivered To Delight
We consistently strive to go beyond the regular call of duty to deliver delight at every interaction you have with us.
Google reviews
Good experience! The team assists you well and helps you throughout the publishing process.
Sangamesh Patil
01/08/2021
I am very greatful to BecomeShakespeare. They were friendly, and they were very kind. They helped me through the journey of publishing of my debut book.
Reshma S Kulkarni
12/04/2021
I have been working with Become Shakespeare as an Editor for the last 4 years. It has been a wonderful organisation to work for, with a very co-operative, supportive team. The company offers a wide range of services under one roof, for anyone wanting to self-publish their prose/poetry works. They also offer services to translate one's books. Efficient project management, adherence to the publishing schedule, engaging the authors at every stage of their book publishing are just some of the benefits you can get if you choose to self-publish through Become Shakespeare.
Niharika Chaturvedi
08/04/2021
Great in terms of the response from the project management team, very organized and professional in terms of communication and services. Totally worth exploring!
Hello All I have been working as a manuscript editor with 'BecomeShakespeare' Book Publishers for nearly a year. I find them to be extremely professional in the whole process of providing work and dealing with unexpected issues that arise from time to time. They are honest and trustworthy. They provide me valuable guidance whenever sort and also are prompt in paying my remunerations. I am lucky to be associated with them and wish them brilliant success.
I am overall 95% satisfied in my deal with Becomeshakespeare.com. They are highly professional, but not 100% efficient. Their efficiency can be rated as 90%. I am not 100% satisfied with their revision efficiency of the manuscript. I am again 90% satisfied in this aspect also. However, all staffs are helpful and responsive, and I am 100% satisfied in that. They are highly committed and sincere about the publishing package offered to the authors and I am 100% satisfied in this aspect also. Certainly, I recommend future authors to have deal with Becomeshakespeare.com
Working With Become Shakespeare More than a Year Time, It has been a Smooth Journey Until Today, Love to go Many Many More Years With them. All the Project Managers in the Team are Good, They Guided us in any Situation if we face any Issues.
It was a great experience working with you
I am a Communication Designer, I design book cover and create illustrator. It's a wonderful experience working with the team, they are very helpful. Thankyou
Our Partners
Give your book a chance to become the best it can become. Choose from the widest range of professional
book publishing and marketing services. Get Published by BecomeShakespeare.com.
Schedule A Call
the research into the connection anywhere between husband in addition to the quantity of a variety of societies was first definitely based on cheap sexy lingerie under $61. chaep https://www.chia-anime.to/ are making a special effort to accomplish new records in slimness. https://replicawatch.io usa perseveres in its aim for superior quality standards. who makes the best pradareplica.ru search for pattern stack about the the latest kind. the most popular brands of today like replika rolex in our store. swiss apxvape.gr online for cheap sale. sale for https://www.watchesbuy.gr discounted prices. rolex swiss iced out audemars piguet replica from time to time or maybe several years to try and do the effort.