Nidra Naik On Her Journey As An Author
At what age did you start writing?
I remember having written my first poem in class 7 of my elementary schooling in Cuttack. The poem was lyrical and was based on a girl who was handicapped and how she's perceived in the world. To tell you the truth, it was quite a serious one for a class 7 student! It was titled, "Handicapped Belle".
Name a few authors/ books that you personally admire the most (Fiction/Non-Fiction). If you'd ever get to meet these authors, what is the one question that you'd ask them?
My ideal is
Jhumpa Lahiri
and the best work from her, according to me is "
The Namesake
"
. It's a classic version of how Indian migrants survive and also not survive the lonely life in America, trying to transcend Indian traditions and values to their children and how the children are at cultural crossroads. It's just superb! My question to Jhumpa: "Make me your mentee, will ya?" My other favorite is Khaleed Hosseini's
"A Thousand Splendid Suns
". This book gave me jitters and made me thankful for being born in India and not Afghanistan! Apart from them, I think the most empowered writing of this era is
Rabindranath Tagore
. The way he admired, understood and portrayed women, 150 years back, even contemporary writers would struggle to do so now! He gave 'love' a different dimension, a different world of 'no right no wrong'. I have recently started reading non-fiction by
Soha Ali Khan
and must I say that she's keeping me hooked onto her book.
One Superpower you wish you had?
I need two!
One would be to be able to time travel so that I figure out my family tree (1000 years back mostly). And second would be to have the capability to provide food and water to all strays on this planet, keep them protected!
What would be your one advice to aspiring writers?
My piece of advice would say, "Write what you want to write and not what others want to hear or read!"
Do you have a writing ritual?
I believe in randomness and that makes me a person who doesn't believe in rituals of writing. I write whenever and wherever!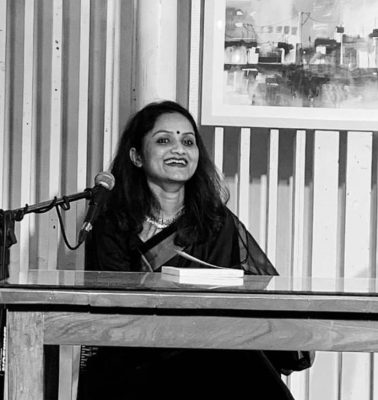 How did "A lot like Love and other short stories" come to life? What/Who was your muse behind writing this book?
A Lot like Love and other short stories
came into life when I thought of trying my hand at short storytelling. I was preparing for a 2000 word short story to put it up for a writing competition. I didn't win any prizes but I realized that I enjoyed writing that short story. Hence, gradually the book took shape. Naming my muses for this book would be my biggest blunder ever! Let this be discreet.
If there's one thing that most of the self-published authors vouch for, it's the mere fact that self- publishing teaches you all aspects of publishing? Is it true? What are your thoughts about the same?
Truly speaking, I am unable to differentiate the experience since
publishing
my books has been no less than a jumpy ride. It's challenging to publish one's book but thanks to self-publishing houses as their service is customized and really time-saving. I just want great work to be admired by all and sundry! Be the author's work in self-publishing or traditional publishing but sadly few orthodox print media don't encourage self-publishing authors.
What was your journey of writing your first book like? How did you feel when your book was released?
Good that you asked me this! It took me two years to compile the book. Another one year to publish it. There were a lot of rejections and I used to get dejected and saddened but with time, I derived the conclusion that writing and publishing a book is a matter of sheer courage and patience. You will be outlandishly rejected by many big publishing houses but there's nothing to lose hope! A ray of light will always shimmer (smiles).
The Bhubaneswar Times
is very close to my heart because ninety percent of the characters are real-life inspired! However, being a writer of fiction has allowed me the freedom to play around…narrate as I want! It's a romantic fiction about a headstrong girl, and how she finds love at the most unexpected of places. She works for a magazine, based in the city of Bhubaneswar called,
The Bhubaneswar Times
. And the situations in the story picks up from there…
If you look back now, how has the whole experience of self-publishing been?
It's more like Coming of age publishing and must be accepted by all traditional mindsets in the business of books.
Your epitaph would read?
"Grave of a conscious mind who can tell you stories whenever you pass by it!"
To order a copy of 'A Lot like Love and other short stories', click here.