A challenge to write a novel in just 30 days. Sounds exciting…! Well, that is what NaNoWriMo is all about. Every year writers from every nook and corner of the world take up a challenge in the month of November. The challenge is to finish writing a book in 30 days.
National Novel Writing Month (NaNoWriMo) is held every year. In the event, all participating writers commit to writing a 50,000-word novel. The novel has to be written between November 1st to 30th. It all started in 1999 as a writing challenge between friends. Since then it has grown into a global writing marathon with thousands of aspiring writers coming together.
NaNoWriMo has very simple rules. You start after midnight on November 1 and must finish before the month ends. You can draft a new novel or even attempt a fresh rewrite of an older one. You have permission to plan and outline the novel beforehand. In fact, it's even encouraged. Only one thing is not allowed and that is to continue to write a current work-in-progress. Though it's against the spirit of the challenge, some writers find a way around the rules. NaNoWriMo is a platform that brings writers of different backgrounds together.
So, if you are game to write 50,000 words in a month i.e. 1,667 words per day then you have a chance of winning the challenge. After you cross the 50,000-word mark, you have to upload the manuscript at the NaNoWriMo website which will verify your word count. Winning entries are given banners and certificates and winner's t-shirts are also available for purchase.
The biggest prize of them all is that you have a draft of your new novel ready. For a writer, the achievement of writing with single-minded devotion and to finish a challenge is the biggest high. Nothing can compare to it.
Reasons for participating in NaNoWriMo – You always had the desire to write a novel but you could never find the time. Or the fact that you started to write but never were disciplined enough to finish it. Some of you would have even managed to finish writing a novel but the fact that it took forever just made you sad. NaNoWriMo is an opportunity to make writing central to your life. It's a chance to focus and finish that first draft. To put those words out on paper. It's an exciting and thrilling challenge to begin with but a lifetime achievement if you cross the finish line.
The non-glamorous and sometimes dull act of sitting alone and writing is converted into a collective endeavor. The fact that there are people who understand and relate to your struggle of putting words down on paper and who will compliment you when you finish, brings out the desire to get it done. It's a time when you force yourself to sit and write and you just can't procrastinate any longer. The least it does is helps you improve your ability to write.
The most amazing thing about NaNoWriMo is that thousands of writers have done it. And these writers are there to offer you advice and even hand hold you if need be. This collective wisdom is there to help you and all you have to do is rise to the challenge.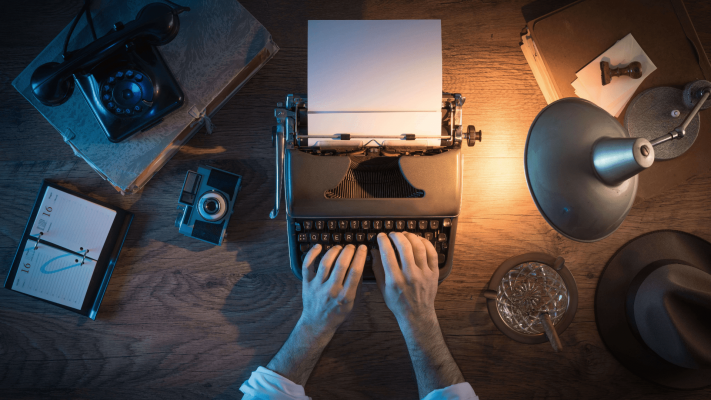 NaNoWriMo tips to write better – Focus on getting the basics right. If the foundation and reasoning regarding the plot and characters are good then you can build on that. You should try to focus on finding the story or subject that you absolutely love. You are most likely to give up if you are not writing something that you love writing about. At the same time, you should also try to incorporate some things and elements that appeal to the reader segment that you are targeting. You can read something contemporary in the same genre as you intend to write. And then try to bring in things that appeal to the relevant market.
Most editors advise that the best way to write is to know your characters inside out. You should know your characters as well as your wife, son, or as your best friend. The more you know about your characters the more strength you can add to them. And when you know the personalities and motivations of your characters you can flesh them out easily.
Before you begin it's essential that you write a single sentence story concept and clearly define the protagonist and its goal. Once you have the concept then you should prepare chapter-wise outlines. Take time plotting the story from the beginning to the end. All this will help you build each scene and you will be able to navigate the writing process easily. Sometimes just plotting the main events or the scenes is enough. Once you have the major points you will have the roadmap. Now you can concentrate on writing.
One cannot stress enough on the importance of research. The idea is to build the world in a convincing way. So, plan the backstory, culture, geography, and have some specialist knowledge. And then from here on you have to let the characters build the story. Well-developed characters will lead you to situations that cause them the most conflict. As characters react to situations and interact with each other they will help turn a general plot into a complex and exciting web of conflicts
Now coming to the how. It's only possible to do all this and write 1667 words per day if you take writing as a job. You will have to set aside time for writing and follow it diligently. It can be any length of time you are comfortable with. But the main point is to be consistent with it. Once this non-negotiable writing time is set and you allow no other distraction only then will you be able to get through the month. You have to set the ground rules. You need to make these choices before November arrives. Sometimes a simple strategy of writing in small bursts can help you. It's also important to keep in mind that the important thing is to just write. When you have a goal to finish a novel in a month then what's important is to write now and revise later. Allow yourself to make mistakes and forgive yourself and move one. It's all part of the creative process and space. And occasionally it's important to break the routine of writing in a structure and just let your characters wander. You might be surprised by what turns up on paper.
The goal of NaNoWriMo should be to collect as much material as you can. While you need to have some basic quality of writing to the extent that it should be comprehensible and not a completely disjointed rant. Apart from the number of 50,000, it's also about the process, discipline, and letting the creative juices flow.
You can find innovative ways to inspire yourself and stay motivated. You can use social media for marketing and getting some appreciation. You can use Pinterest and use pictures of actors or models that will fit your characters. You can even use pictures for the scenes by using photos of houses, towns, objects, etc. Some even use art to get inspired. You can create your world on a board and look at it now and then.
During this time, it's also important to not think about what you have already written. This is the time for drafting your novel. The cleaning up and editing can be done later. Don't give in the temptation to edit and just concentrate on finishing the work.
So, NaNoWriMo can be a lot of fun but it will be challenging. And that's what makes it so much exciting.